The mystical landscape of Soni Village is a result of millennia of volcanic activity starting 130 million years ago. Reoccurring eruptions built up huge amounts of rich volcanic rock and ash covering the entire area including where the village now stands. Eventually this volcanic rock was eroded down in the following millennia, shaping the spectacular mountains and valleys which we can see today, including Byobuiwa, Mt. Kabuto and Mt. Yoroi.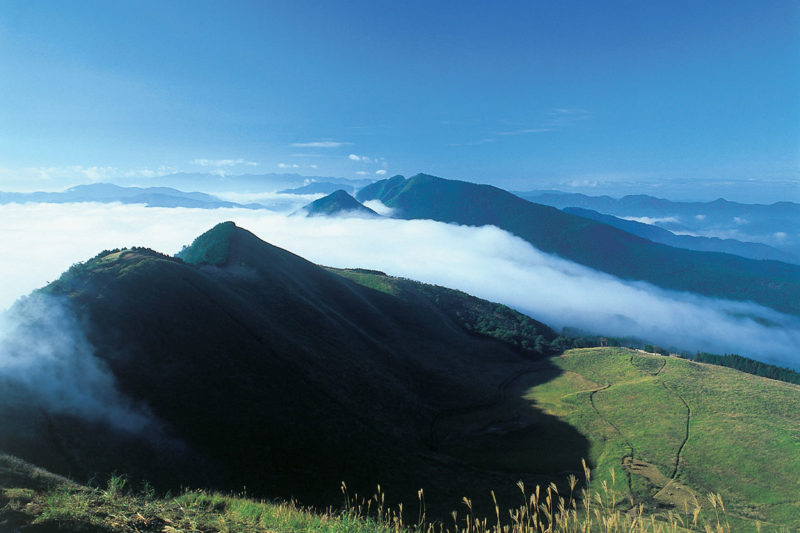 Soni Highland
Soni is most picturesque in October when it is covered in beautiful silvery pampas grass. As the sun sets, the landscape is dyed gold against a dramatic backdrop of mountains and open sky providing one of the most stunning scenes to be found in Japan.During this season, the trails are lit with lanterns in the evenings. A stroll by lantern light under a clear and starry sky is an experience to be savored. During Spring and Summer, the fields turn into a carpet of fresh green grass.
Okame hot spring
Within hiking distance of the pampas grass plains of Soni Highland, Okame-no-yu is popular for its outdoor rotenburo hotspring baths. Enjoy stunning views of the nearby mountains and plains. There is a restaurant on-site with Japanese and Western-style dishes, and there is a craft beer store and bar just down the road.
WILD SONI
Trekking tour
Wonder at the dramatic landscape of Soni valley. Visit the vast gorge with striking cliffs and waterfalls. This area is considered one of the mysterious places in the western part of Japan. We offer private, guided trekking tours. Explore the culture and history of Japan through the natural beauty of this rural region.
RELAXING SONI
Retreat tour
Experience a relaxing self-guided holiday in the Soni Highlands. After leisurely walk in the fresh air, why not unwind at a hot spring with panoramic mountain views? Visit the Susuki-no-Yakata restaurant and enjoy casual European-style dishes that pair wonderfully with craft beer brewed at the next-door Mugi-no-Yakata, according to specifications direct from a German brew meister.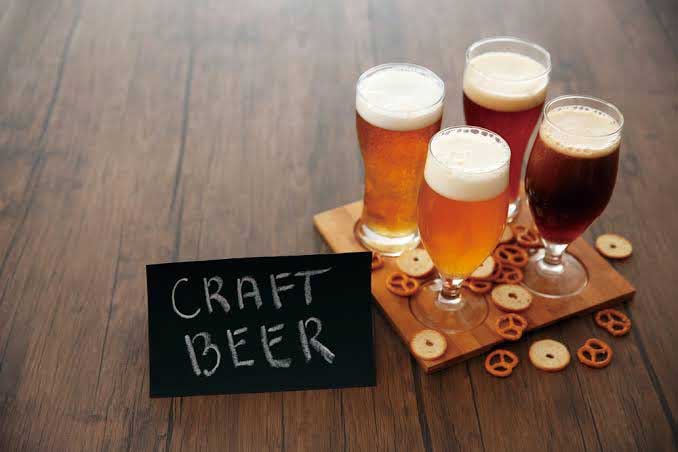 ROMANTIC SONI
For couple or honeymoon tour
Ideal for couples or as a honeymoon trip!
What could be a better location for photoshoot than the dreamy Soni Highlands? We aim to capture that perfect moment so that your stay at Soni will become a treasured memory. Our professional photographer will capture you at your best so you can relax and savor the moment with that special person.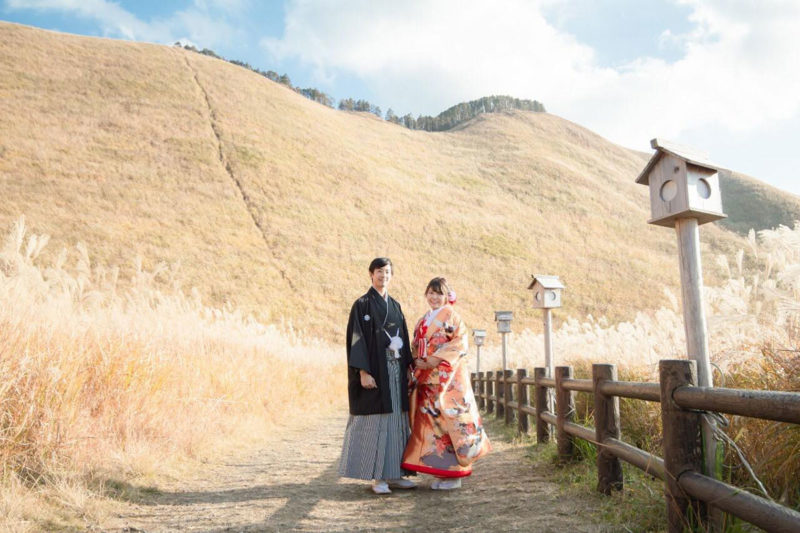 Private tour with local guide
SONI EXPERIENCE, located in Nara Prefecture.
Our local guide will help you to discover the beauty of Japan and have an authentic Japanese experience in Soni. Our English-speaking guide will provide you with a heartwarming tour that connects local traditional life and culture. Let us help you to create your own unforgettable rural Nara experience.